Early Afternoon Update: All clear from severe weather the rest of today
Posted:
Oct 12, 2022 8:15 AM CDT |
Updated:
Oct 12, 2022 2:08 PM CDT
Updated: Wednesday, October 12th 2pm:
At least six tornadoes were reported in southeast Wisconsin this afternoon as that line of storms came through. Additional tornadoes may be confirmed over the next couple of days as the National Weather Service surveys the damage.
The severe and tornadic line of storms has pushed out over Lake Michigan with just a bit of lingering light rain in far eastern WI.
After a decent break in the action, more showers will rotate through southeast Wisconsin this evening with a stronger cold front.
----------------------------------------------------------------------------
Updated as of noon:
Tornado warnings continue through 12:15 pm for Waukesha and Walworth counties. Several tornado debris signatures have been noted near Merton, North Prairie, and Eagle. Storms are tracking east at 45 mph. 
---
Live coverage here:
Quick spin-ups are possible within this line as it continues to move east. 
-----------------------------------------------------------------
Southeast Wisconsin saw the rain arrive Tuesday afternoon and evening then most of us dried out for the first part of Tuesday night before the rain returned after 1 AM Wednesday morning. Most of southeast Wisconsin saw some thunderstorms and good downpours through 7 AM before the rain started to lighten up a bit. Rain totals so far from Tuesday and Wednesday are in the 0.25-0.50" range.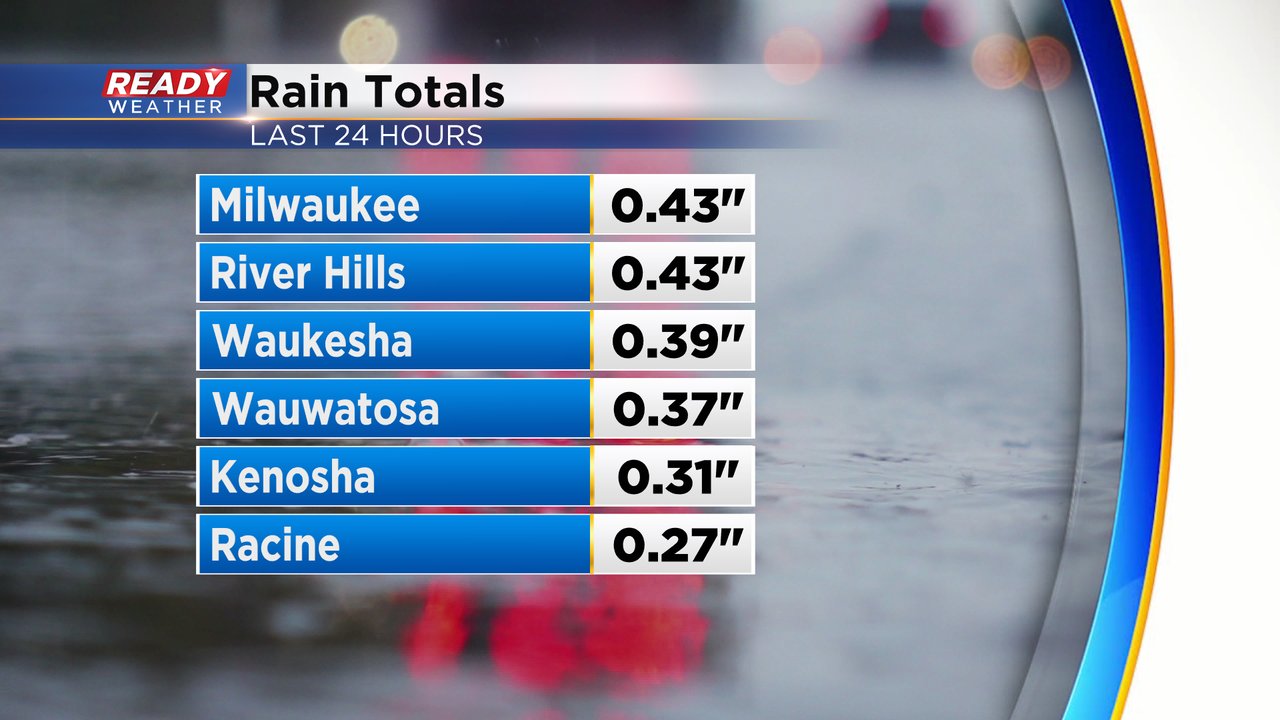 More scattered showers and another isolated storm will be possible through the early afternoon of Wednesday. We could see a few dry hours from the mid-afternoon through early evening before a few more showers later this evening. Thursday has another slight chance for some sprinkles or very light showers.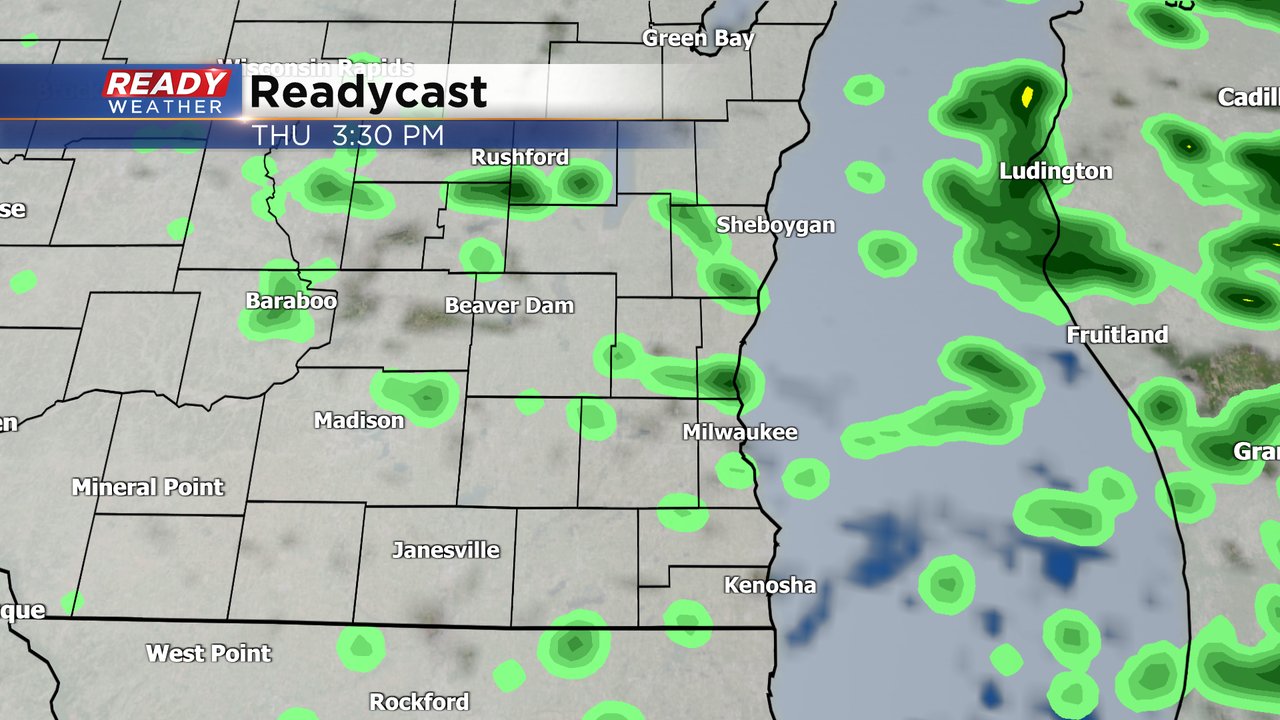 Additional rain totals for the rest of Wednesday going into Thursday morning could amount to the 0.25-0.50" range meaning some hometowns could see a full inch of rain by the time we are all said and done.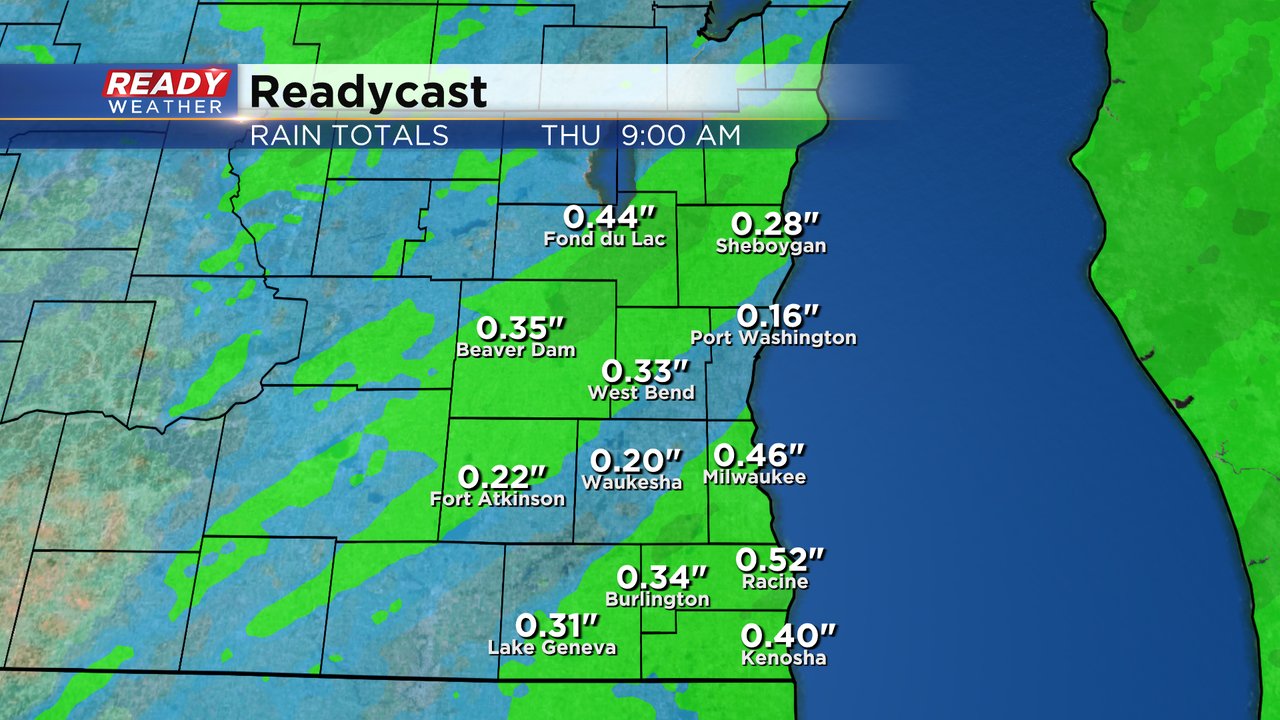 Download the CBS 58 Ready Weather app to track the rain.